Update: 23 April
Hello NTMS
The next meeting of the NTMS will be Saturday, April 1, 2017.

The meeting will be at:


LegacyTexas Title Company at 3512 Preston Road, Plano 75093 on Saturday, April 1.
Legacy Texas Title is in the northeast corner of Preston Road and Parker Road. Look for the Stacy's Furniture store in the strip mall. The Title company is in front of Stacy's. Go into the Legacy Texas Bank and go to the second floor. There is an elevator next to the stairs.
Conference room is at top of stairs.

We have a couple of very interesting presentations planned:

Greg AA5C has been working on an Arduino controlled DDS-60 based signal generator and has it working. It will be interesting to see what Greg has created. The combination of programing an Arduino and getting a signal generator working has a lot of interest lately.

In addition to this Greg also obtained one of the ADF4351 evaluation boards and has this one working also. I know some of the locals are very interested in this as well for a signal generator.

Kent WA5VJB will give us a Waveguide Talk and he is working on a talk about Circulators and Isolators which I hope he can include at this meeting or the next.

We will hopefully review the changes to the constitution and new updated ByLaws and vote on these.

We will be there around Noon for general discussions and to look at any show and tell items people may bring along. The formal meeting will get underway at about 1 PM.

Please make plans to join us at the meeting.

73,
Bob Stricklin N5BRG





April - May 2016 NTMS Feedpoint newsletter
NTMS Relevent Contest for 2017
New RMG Beacon List added to NTMS Beacon site
NTMS 2012 Activities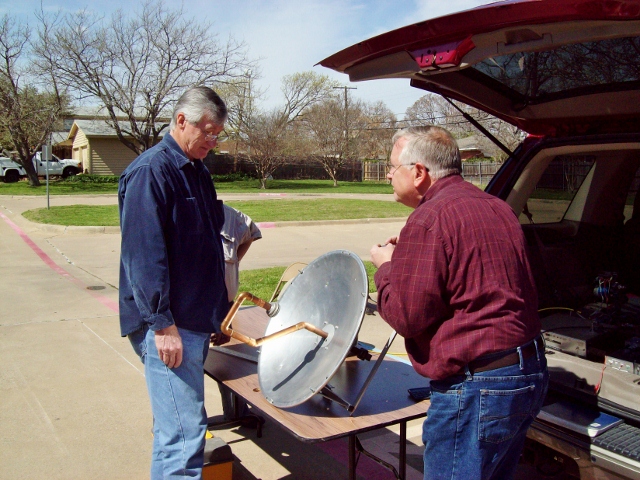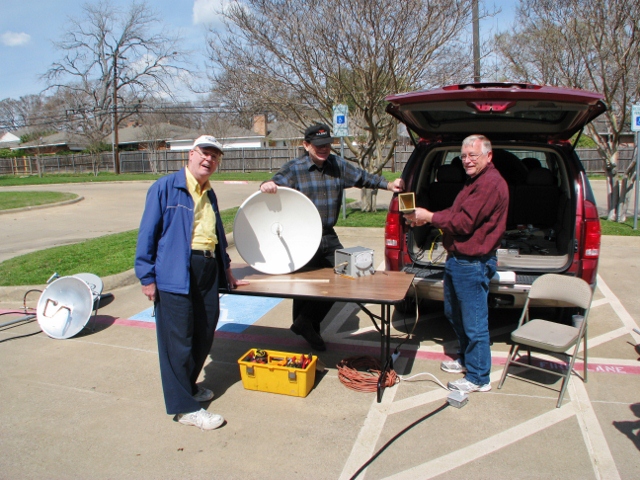 March 3, 2012. Sun Noise Measuring at St. Barnabas Presbyterian Church in Richardson, TX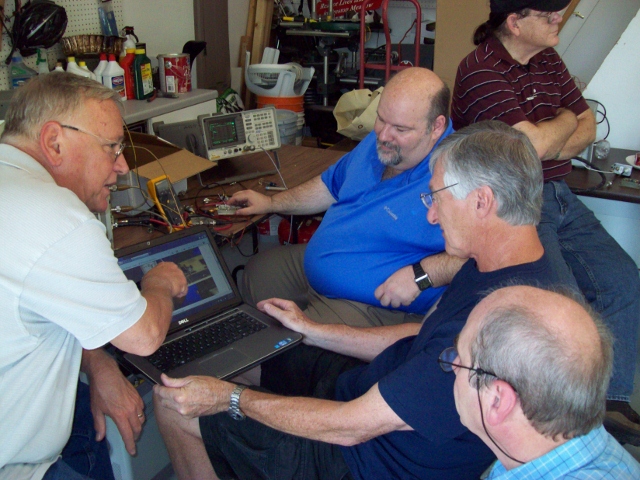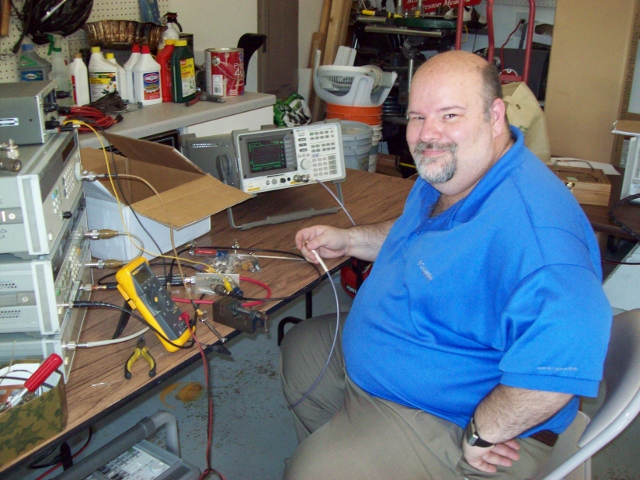 May 5, 2012. Tune-up party and socializing at Bob, WA5YWC QTH.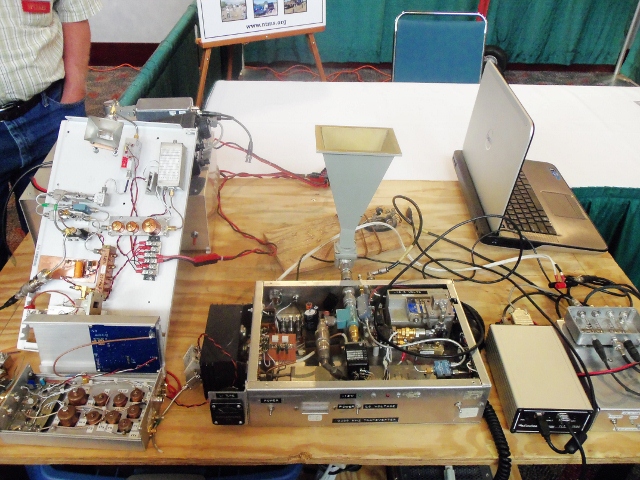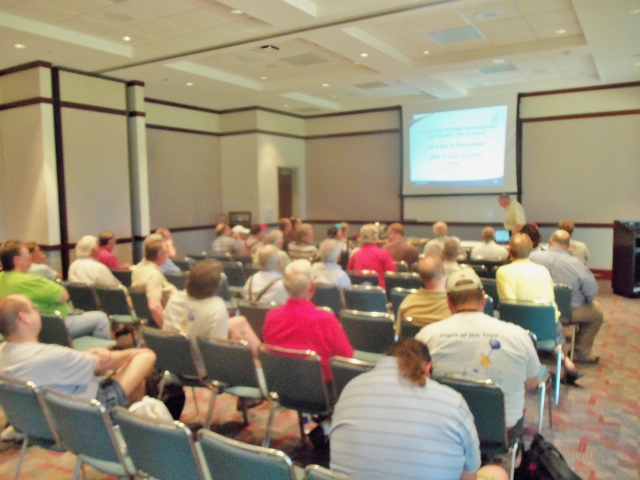 June 2012. Hamcom, Plano, TX, show and tell describing two different approaches to getting on 10 GHz and formal presentation.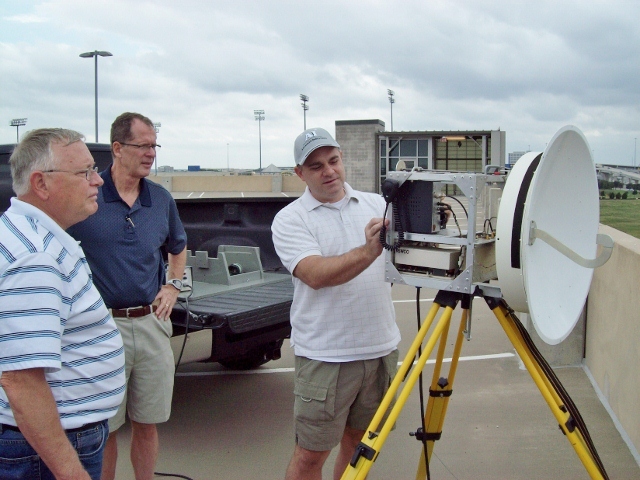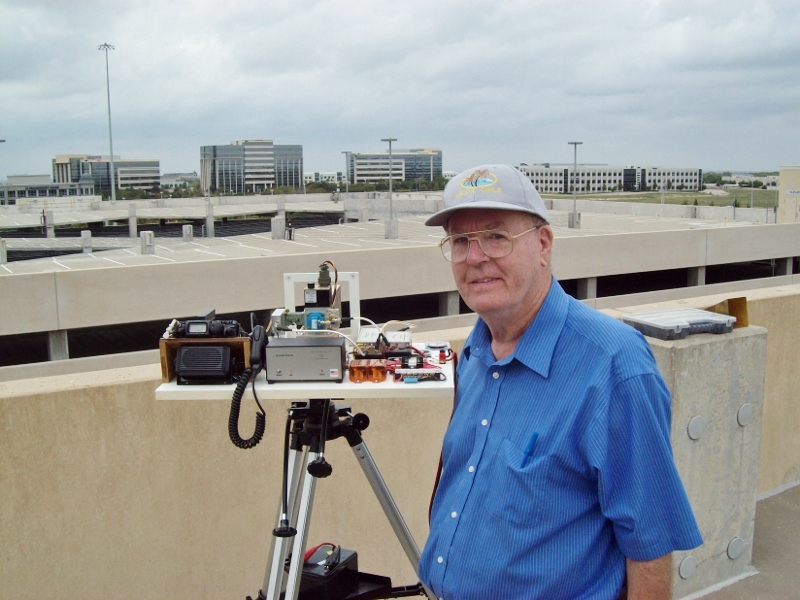 October 13, 2012. 10 GHz receiver check on the Frisco, TX parking garage listening for the W5HN beacon in Denton, TX.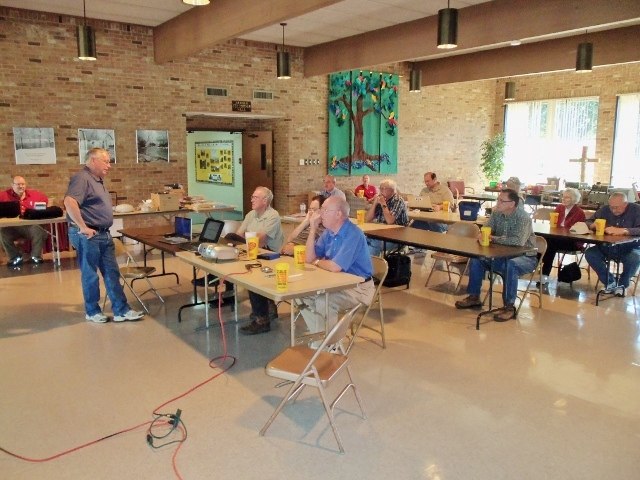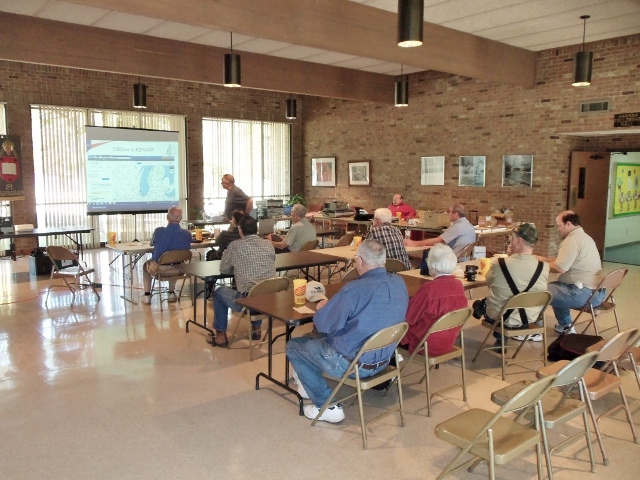 November 3, 2012. Second annual NTMS mini-conference at St. Barnabas Presbyterian Church in Richardson, TX.
Here is a dish antenna beam width calculator courtesy of Eric Johnston, Satellite Signals Ltd. Enter the diameter of your dish and the operating frequency to see the gain of a dish.
Dish Antenna Beam Width Calculator
Hello NTMS
The club hosts a weekly Sunday night NTMS NET at 8PM local DFW time on 144.260 MHz. Since the ARRL suggests this frequency as a US coordination frequency during contest events such as the ARRL 10 GHz and above contest, it makes sense to use this frequency for daily microwave related chit chat, sked coordination, NET operation and our operating events.
Thanks to K5ZSJ, N5PGH, and W5RLG for running the NTMS NET for the last several years.
Please aim your antennas towards the Plano, Texas EM13 area on Sunday nights.
Upcoming Events
Here are a few photos of the beacon maintenance session at TWU courtesy of Jim Hudson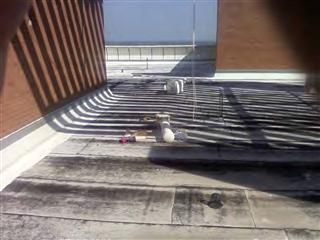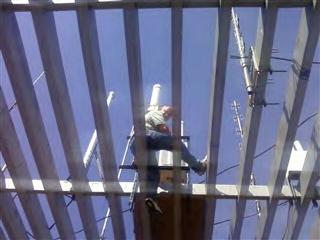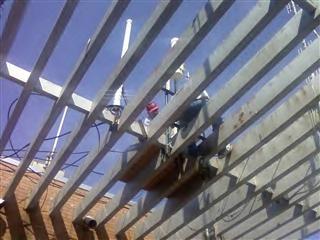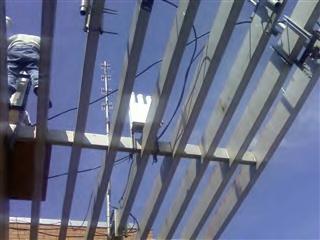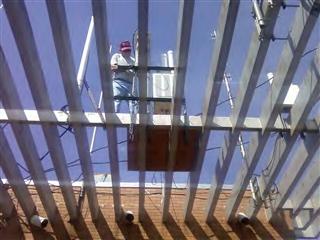 ---
Planning a presentation? Get our template here
Join the email reflectors!
For the NTMS email reflector, go to Yahoo Group NTMS
For the HSMM group, join the Yahoo Group
Email the Webmaster